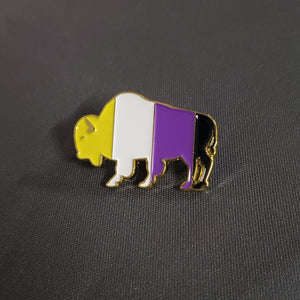 Show your pride with this buffalo pin featuring the nonbinary flag colors!
Did you know? Enby is short for nonbinary. It is abbreviated that way out of respect for NB's use to mean Non-Black. 
1in tall, a little over an inch long. 
Two posts with rubber backs.
100% of the proceeds go towards the Standing Proud Youth Scholarship Fund!